WFIL
January 30, 2020 20:13:19 (EDT)

Mike Lowenstein sent this in shortly after the reunion: Reunion highlights for me [Mike] included: 1. Seeing old friends, especially the "Kid's Table" discussed below. 2. Some really moving words from Moose, befitting a recently retired rabbi, and some other speakers, that will... (more)

WFIL
January 15, 2020 19:01:16 (EDT)

Lou Moskowitz gave this speech at the September 2019 Reunion: Kamp Kewanee was founded in 1916, in the middle of World War 1, five score and three years ago. Thatís 103 years for those that think that ďscoreĒ means something else. When Lincoln delivered his Gettysburg address, in 1863,... (more)At the time I went to KK I was known as Ernest Schlosberg, my mother's married name. I went to one reunion, which was in the year that the camp closed, but can't remember exactly when that was. What year did the camp close? I walked away from that reunion with the 1947 plaque, the ones which... (more)

WFIL
January 2, 2020 15:59:21 (EDT)

Rick Vatz gave this speech at the September 2019 Reunion: My Kewanee -- Rick Vatz Greetings and Kee Kee Wah to all of you. This would have been a one-hour speech, but Bugs Melnikoff told me earlier that I could not repeat anything I had said at earlier reunions, so now it is about 5... (more)

WFIL
December 23, 2019 18:07:39 (EDT)

Linda Goldman sends this pic of Foster, Bob Shoenberg, and me (WFIL) at the September reunion.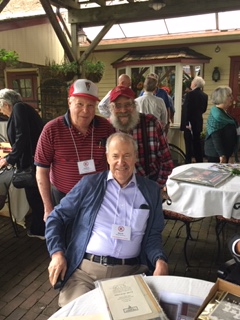 WFIL
December 21, 2019 18:33:53 (EDT)

Just sent in: Mike (aka Barrel) Lieberman and Bob Sprafkin together for the first time since 1958. (click to expand)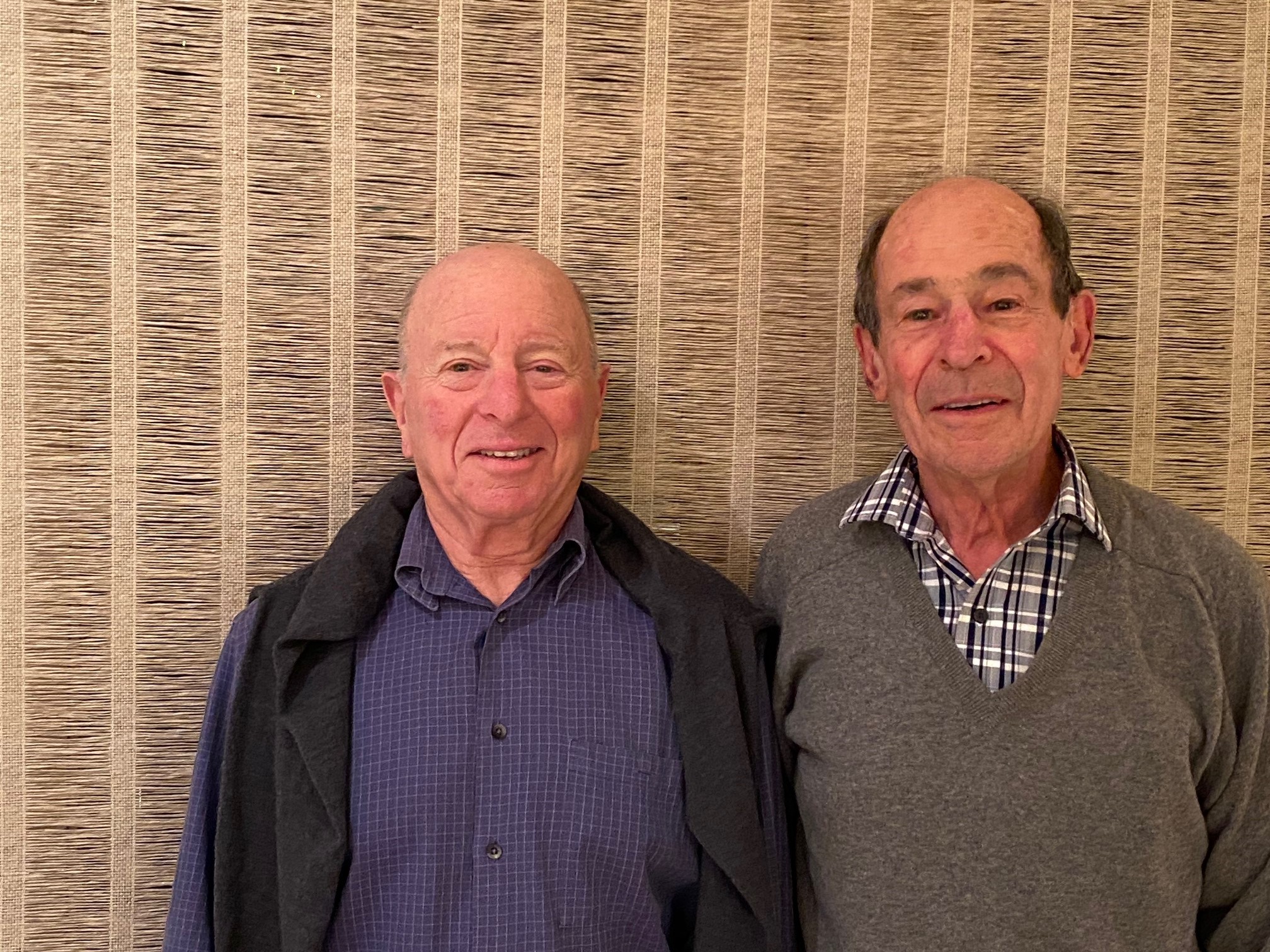 Sandy Jo
December 15, 2019 18:51:37 (EDT)

Thanks , I am now living in Southbury Ct, Heritage Village, and one of the people I have met went to Dallas High School and mentioned that the Football Coach there had just reach 103 years old, that would be Bob Dolbear, will tell her the connections to Bob and Frank and Kewanee, hopefully he has... (more)

WFIL
December 13, 2019 17:20:03 (EDT)

Sandy Jo - I think it was Robert (Bob) Dolbear, Frank's brother, who taught at Dallas High. Last I heard, Bob is still with us at age 103, living at the Village at Greenbriar in Dallas Township. The... (more)

Sandy Jo
December 7, 2019 19:20:32 (EDT)

Does anyone from the 50's era remember if HC - Frank Dolbear was a football coach at Dallas High School? If I remember right he had a son Trenny(?) who was at Kamp.
Thanks

Sandy Jo
December 5, 2019 20:57:22 (EDT)

HAPPY HOLIDAY TO ALL KAMPERS AND THEIR FAMILYSorry I missed the reunion. Just too much going on. Downsizing at age 70 is not easy! Anyway I came across three LP records. I think they came from my cousin Michael "Harrisburg" Coleman. One has a yellow label that just has Kamp Kewanee printed on it and "Bob Stephens" written in script. The... (more)Hello to everyone. What a great reunion, reconnecting with so many fellow kampers. Thanks to the organizers and speakers for the many amusing stories from our past. And Happy New Year to all. Please stay healthy so we can all see each other at the next reunion.While the marionetteer in my video is not me (could be Gordy), Lew cast me as Dorothy and that sparked my career in entertainment (35 years). He also mentored my teaching (29 years so far).Thanks,Lew and Kamp Kewanee!Thanks to all who made yesterday's reunion such a success. Special Thanks to Steve Klein for constant efforts. Fun seeing everyone!I just caught up with the KK Knocker. So sad to hear of Pete Freidmanís passing. My condolences, Steve. Also, the video of Doc Kleinís memorial was a great tribute to him.

Sorry that I wonít be able to make the reunion - will be in Shanghai.

KKW

Bob

THE NEWS ABOUT THE PASSING OF PETE FRIEDMAN IS TRULY SAD. HE WAS A GOOD GUY AND I WILL MISS HIS PRESENCE AT THE REUNION. Just watched the one minute video sent by Jerry Adler. What a joy. See you all at the reunion.

WFIL
August 29, 2019 09:44:41 (EDT)

I've received sad news from Steve Friedman '55 that his brother, Pete "the Bull" Friedman, passed away on June 30 in Chicago. Pete was a kamper, and then a kounselor, from 1952-1961, and was a two-time Honor Plaque winner. He attended every reunion. Our condolences to the Friedman family.

WFIL
July 29, 2019 20:14:28 (EDT)

Jerry Adler sent in this 1-minute video. Thanks, Jerry.I am the daughter of (the late) Jerry Lowengard, dedicated Kewanee Kamper in the '40s and sister of Henry and Ben, more notorious than dedicated in the '70s, I believe. As I am sorting through family papers I have come across a number of things relating to Kamp Kewanee. Is there an archive... (more)
---
Show 20 of 1247 earlier messages