Phil Siegle ['60-'67] (via WFIL)
July 14, 2018 17:21:09 (EDT)

I had a wonderful lunch today with John Harris ['59-'62], a Kewaneean who lives in Berkeley not far from me. He is from Pittsburgh and he grew up with Lee Wagman ['59-'66] and Tom Levine ['59-'70]. He went to Harvard undergrad and to medical school out here at UCSF. I didn't know he went to high school at Lawrenceville right near where I was at high school at the Hun school of Princeton. He has 3 grand children with one on the way. I have attached a photo of the 2 of us at the Slanted door restaurant at the Ferry building in downtown SF. Phil
WFIL
July 13, 2018 15:30:45 (EDT)

Moose Adland sent us to this website featuring photos of summer camps in the 1910s and 1920s. I think you will enjoy it.This is truly sad news about the passing of Peter Rapp. He was my first counselor in 1951 in Tent 3 with Fred Wolfson and Steve Shenkin. I would see him at reunions and we would reminisce a bit. A terrific guy. I will miss him.

Alex "Breezie" Stein

WFIL
July 4, 2018 18:49:28 (EDT)

On a more upbeat note, Knocker Knocks go to Lee Kalcheim for the opening of the world premiere, in the Berkshires, of his musical production - a play about Irving Berlin, Harold Arlen and Jimmy Van Heusen - Coming Back Like a Song. Performances through July 21st. Catch it if you can. Looks like great fun! Congratulations, Lee! Thanks to Donn Rosensweig for the heads-up.

WFIL
July 4, 2018 16:09:35 (EDT)

Sad, sad news. Peter Rapp passed away yesterday.

I just heard from him a few days ago:

Unfortunately, I won't be available to aid or appear [at the next reunion]. I am not able to drive and I am now in a wheelchair, and have now a limited timeline, with the advent of a fatal disease, Pulmanary Fibrosis. Good luck and Keekeewa to all. Keep me posted on progress.

We will miss you, Peter.

Sept 2019 in Philly works. Go for itHello - My dad (Joseph P. Weiss) was a camper and later counselor around 1924 onward. He led the canoe trip of 1931 - I have a paddle signed by all the boys in his group. Also have 3 wooden painted signs with the Kampers names who won awards in 1926, 28, 29. Curious if there is an archive for documenting such artifacts. Can send pictures.

Andy Bresler (via WFIL)
June 22, 2018 17:45:47 (EDT)
My granddaughter and I are making a LaScala Marionettes marionette. Like riding a bicycle...amazing how I remember all the steps. Purchased a band saw and belt sander for the job, with memories of Ted. Girl In A Pale Pink Coat replica from Sound of Music, in case you don't recognize her yet!
Very best,
Andy Bresler
[click on images to magnify]



Hi. I'm 12 years and old and really interested in the history of this Kamp. Is there any info or back history u can send me on my email sasdialex@gmail.com.

-thank you

Hey guys, we have no knocker knocks sitting on the computer since April! Let's let our pals know what we're doing! I just finished writing a couple of books on the theatre (which I first learned when I directed the KK theatre in 1958 - and changed my life-long career from being a lawyer to being a stage director!), and I continue to see and/or write to Lee Kalcheim, Jimmy Adler, Bob Shoenberg and Mike Lieberman - and enjoy the brilliantly comic emails from Steve Moses and Gordy Lawrence. Kewanee is still in my mind, and I'm sure it is to any of you reading this. What's up, guys? And when will we have our next reunion? Kee Kee Wah!

WFIL
April 18, 2018 19:49:55 (EDT)

Look at these 1940s pictures of kamp that are listed on eBay! (Click on images to zoom.)

Can you identify the individuals? Were you the photographer? Search eBay for "Kamp Kewanee" to see the auction listings.

WFIL
April 14, 2018 18:10:09 (EDT)

Thanks to Steve Buch ('57 – '62) for sending us these pictures. (Click here for full size.)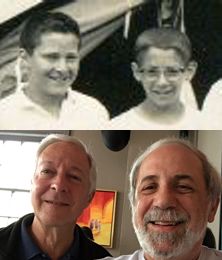 "Phil Siegle and I were tentmates in 1961. Phil came east (he lives in CA) for his 50th high school reunion a couple of years ago [2016].
He was staying with a friend in Yardley were we live. We got together for lunch and we decided to take a selfie. I then found a picture of the two of us from 55 years earlier. I thought it would be fun to share on the Knocker.

"I also found a few more that I don't think I've shared before. I think they are from visitors day 1959 (or maybe 58.)"
Steve Buch ('57 – '62)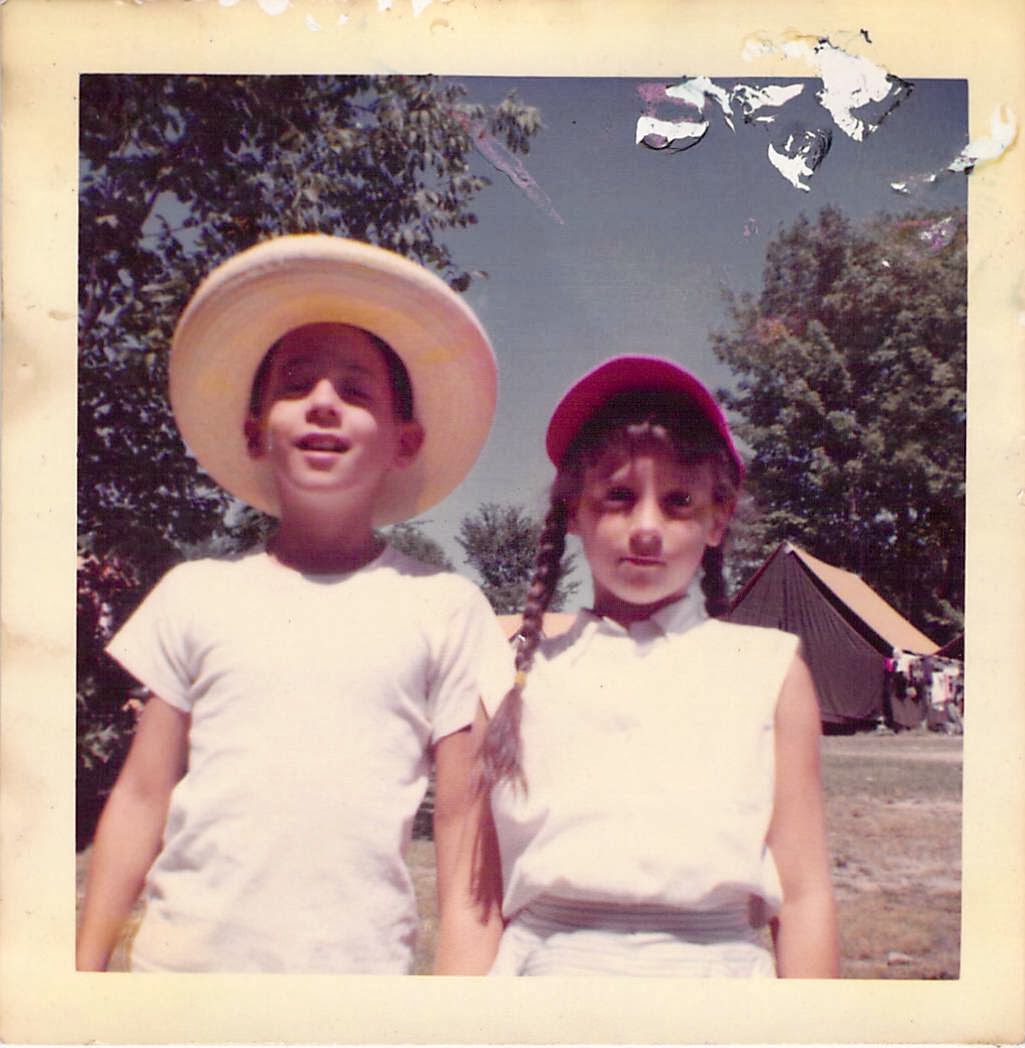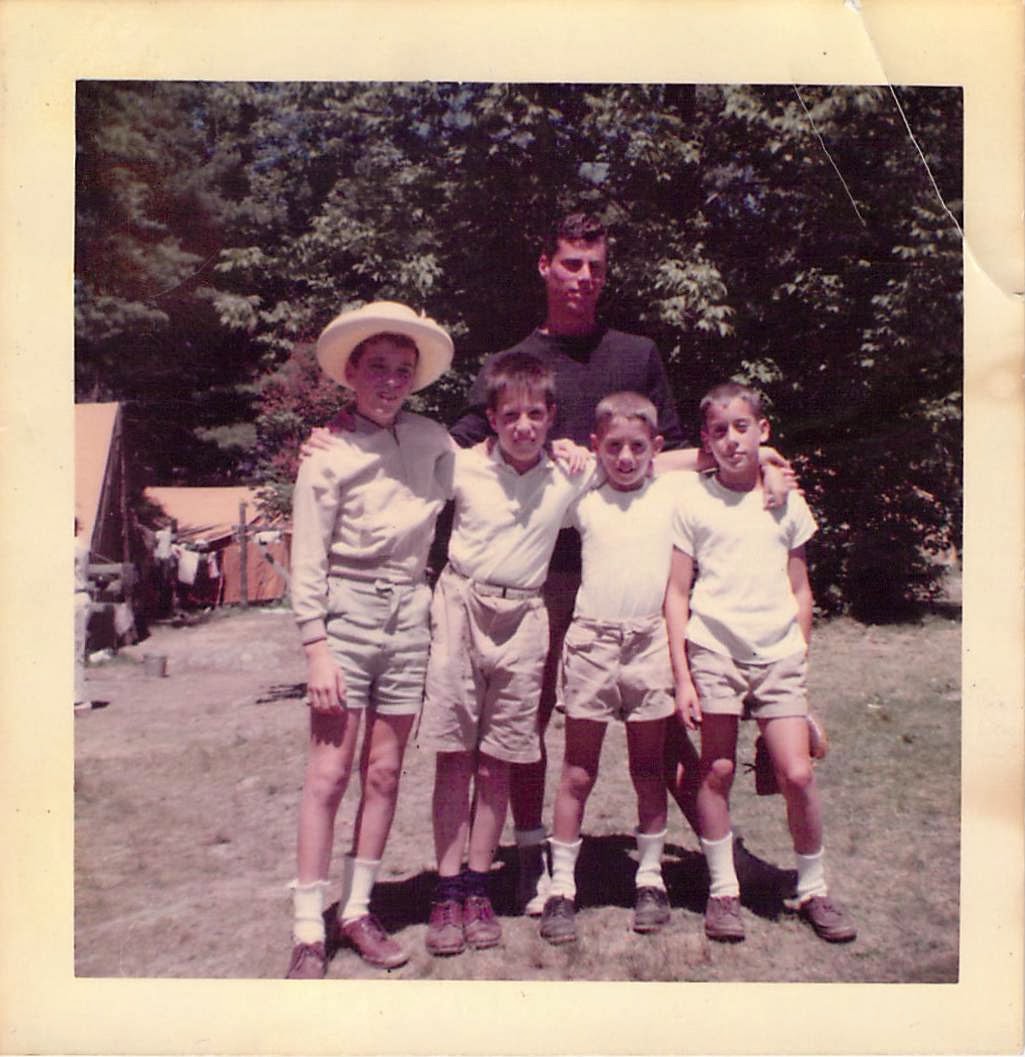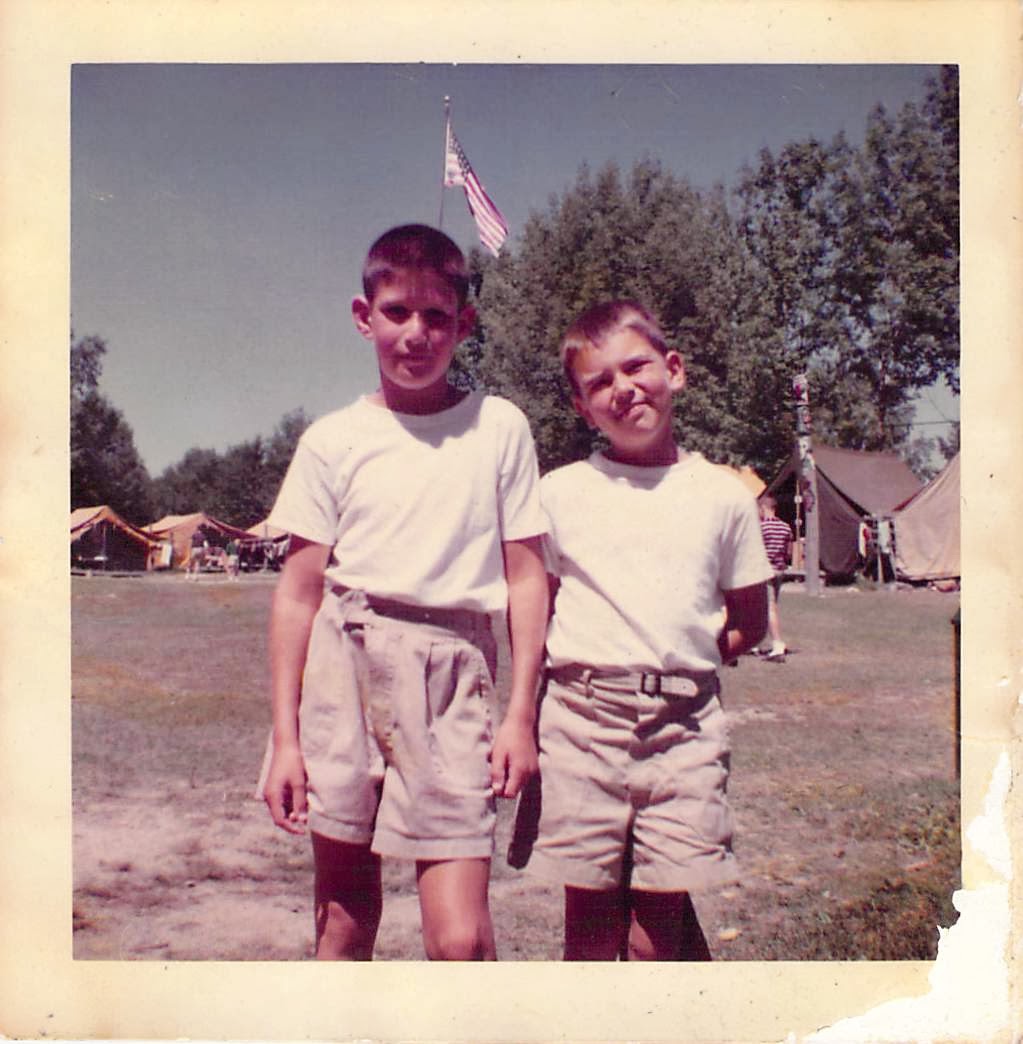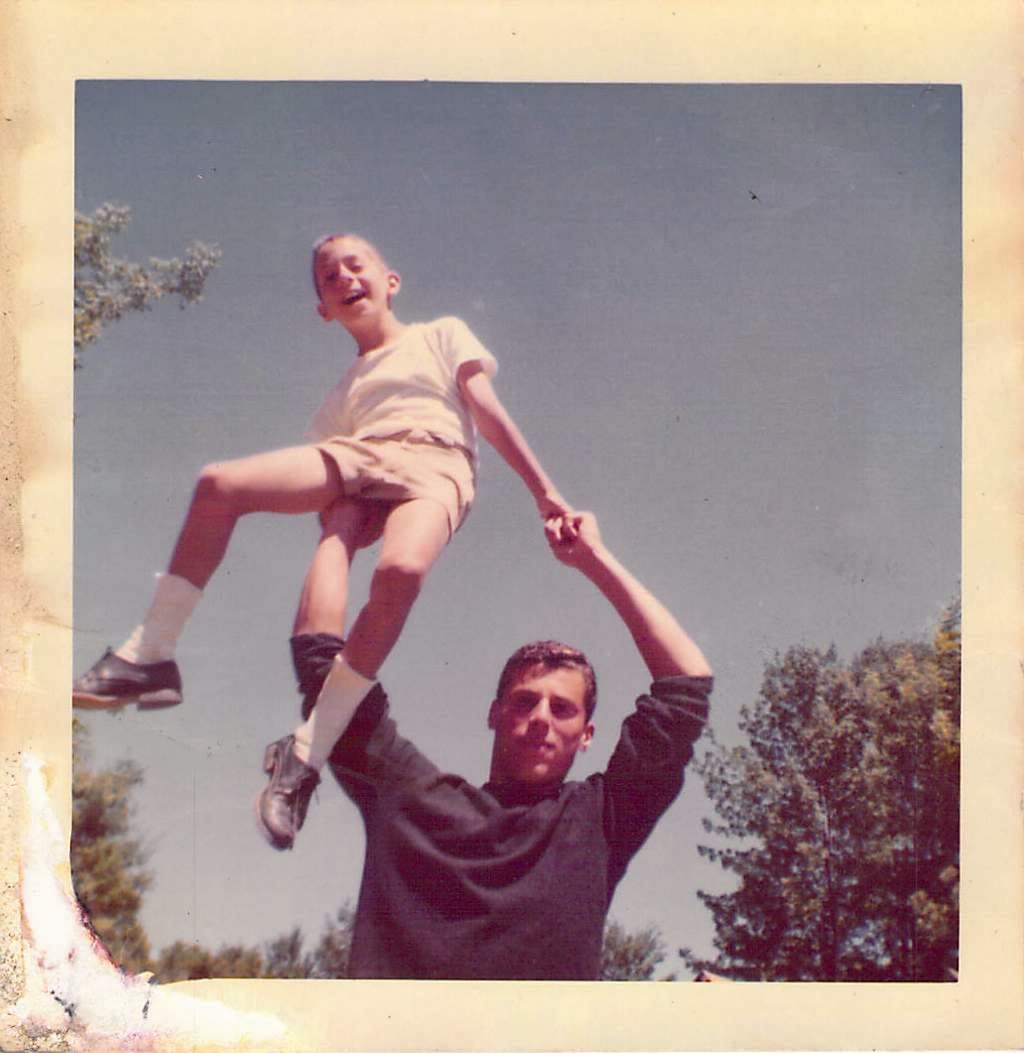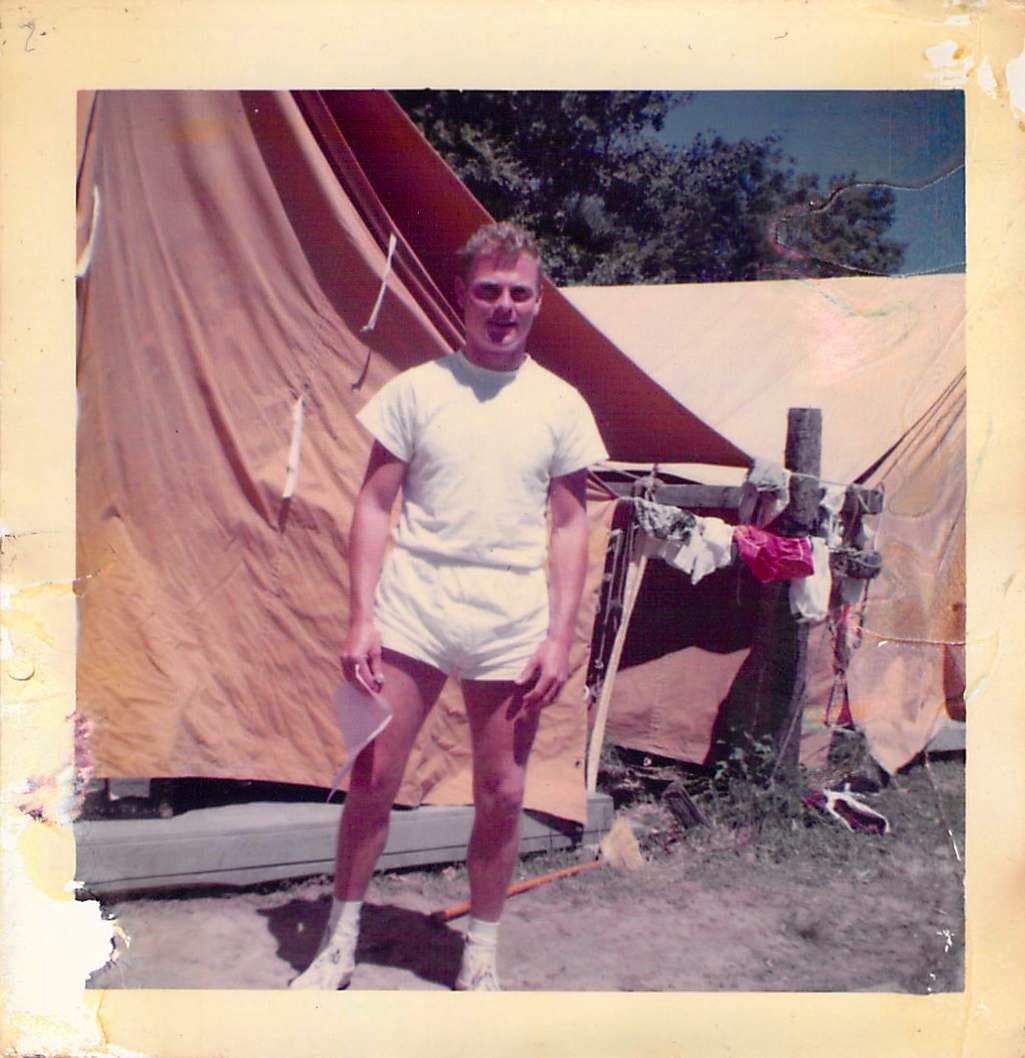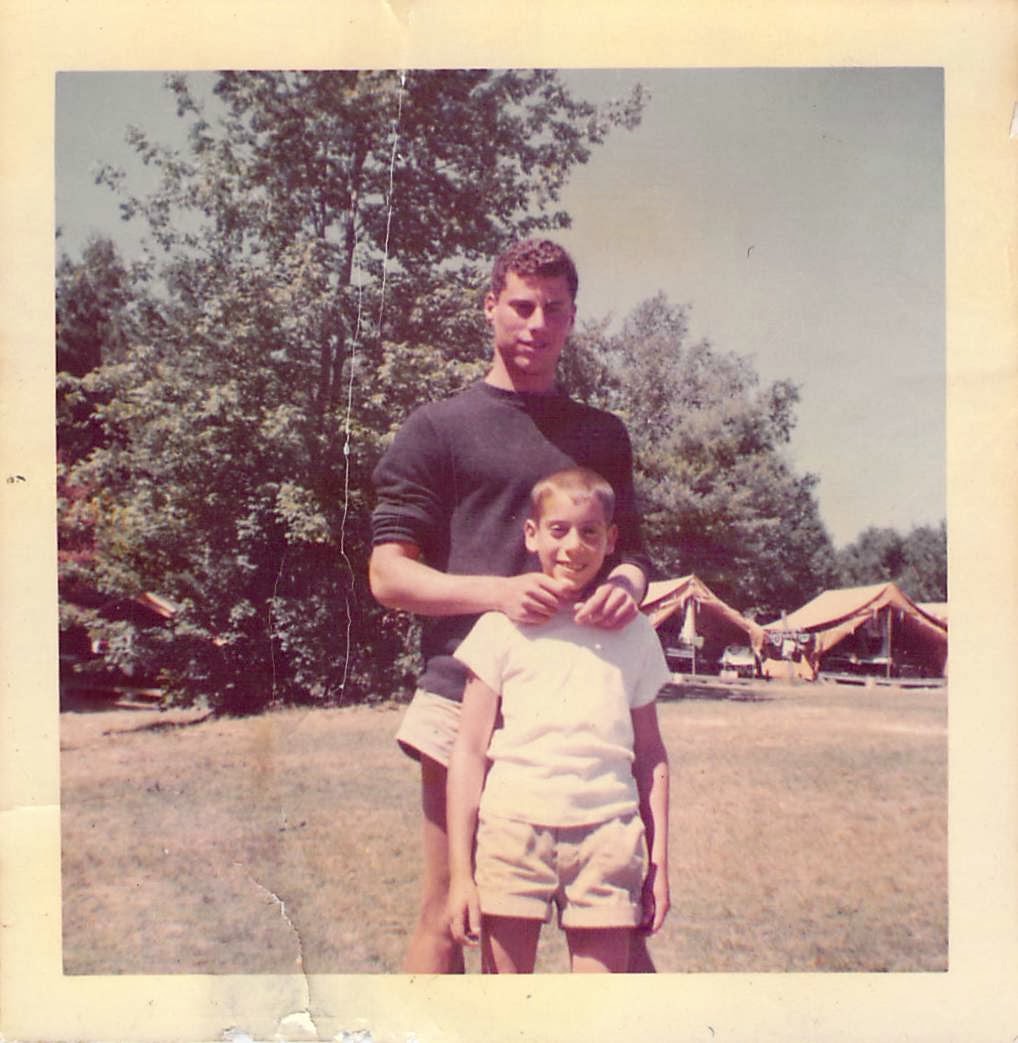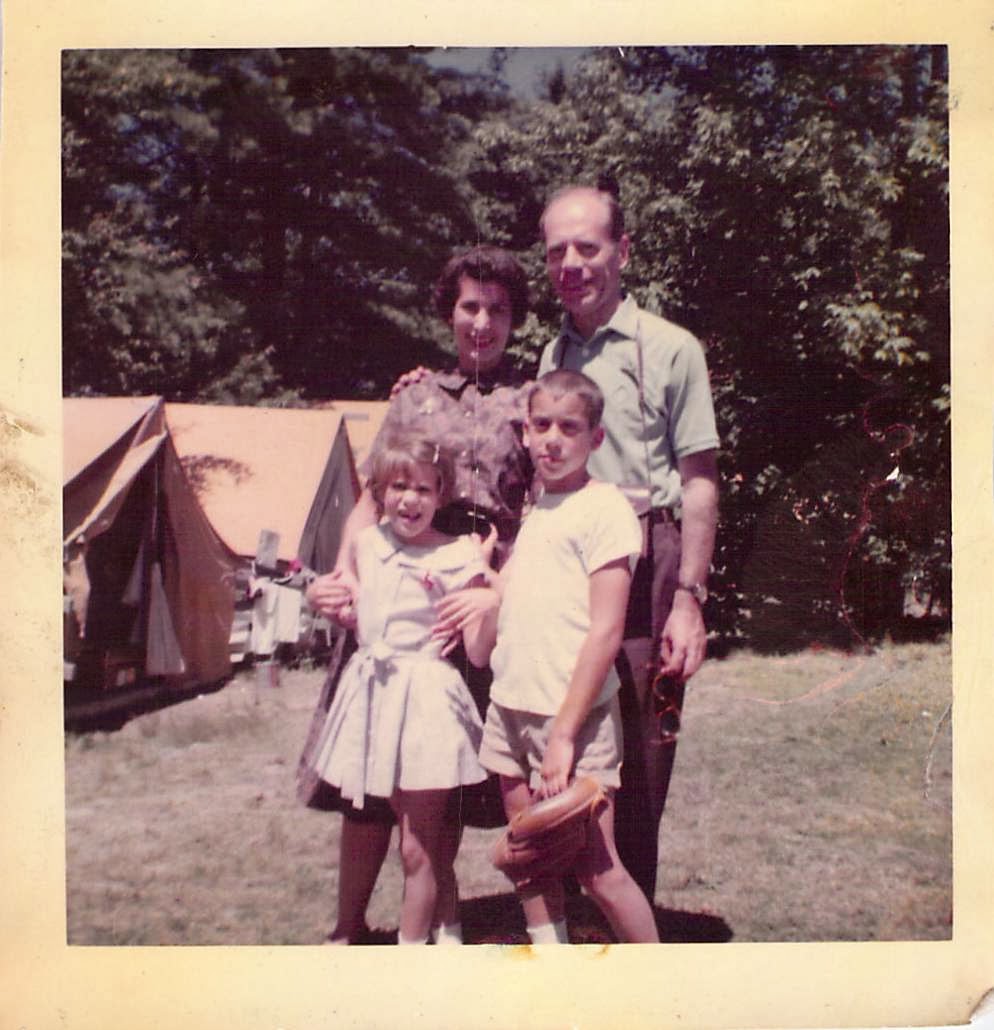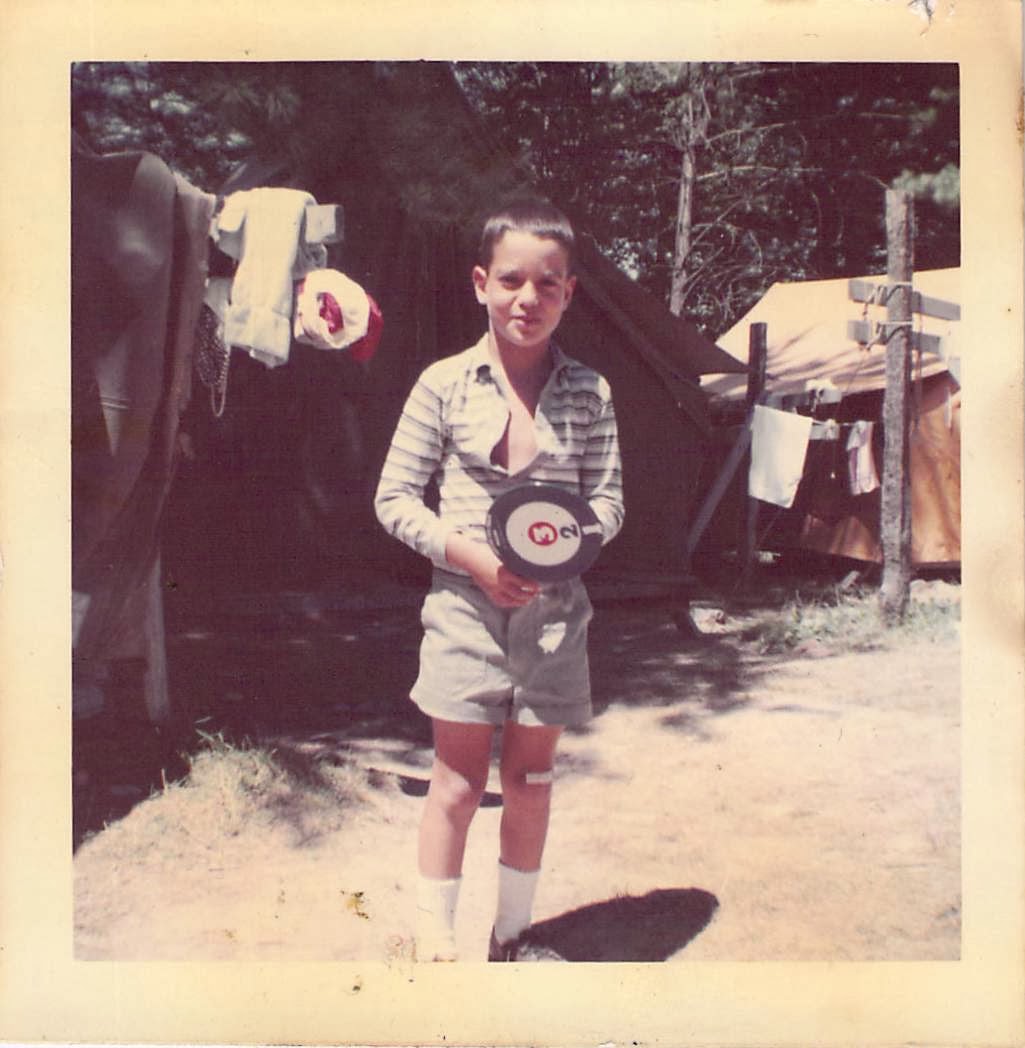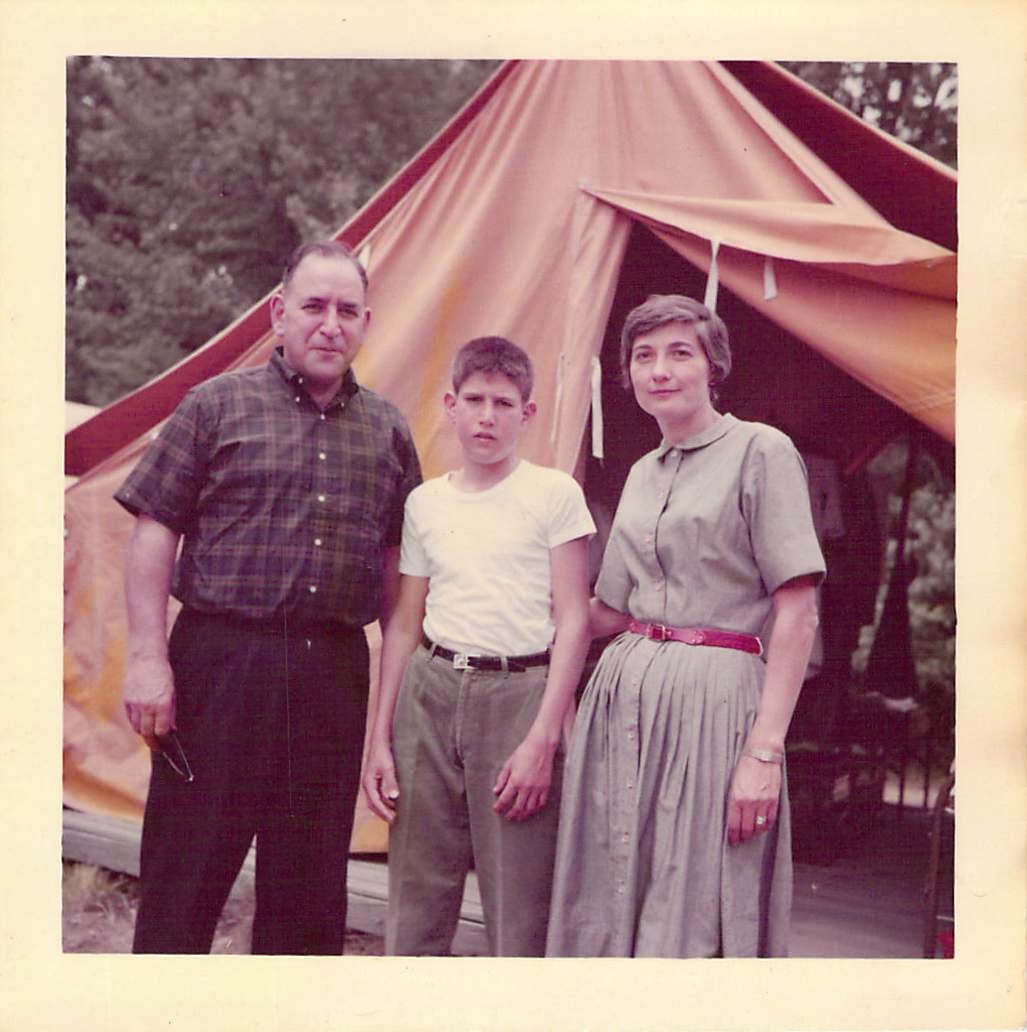 Fred Half (via WFIL)
March 13, 2018 21:51:48 (EDT)

Cherie and I are traveling by train 🚂 to the east coast and passed by Kewanee, IL. I think KK in it's present condition is probably better than the town.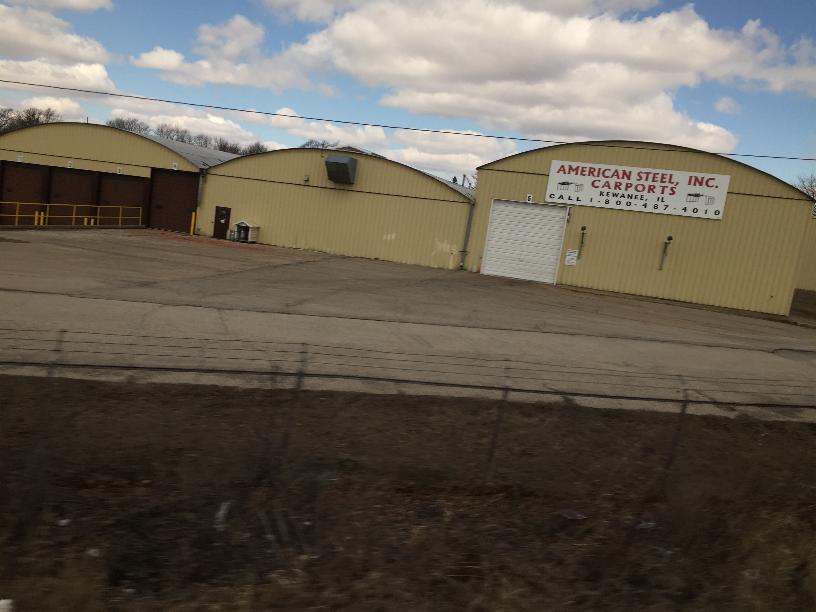 Chas Gold (via WFIL)
March 9, 2018 13:57:28 (EDT)

Just heard that Keewanian Neil November passed away. Great community leader - Philanthropist­ and supported many theater endeavors in Richmond, VA. Aviation was a major interest - and started the aviation museum in Richmond. Chas

[WFIL: Neil was a kamper from 1932 through 1936.]

Sad to report the passing of Leonard Silverstein, kamper from '30-'38, kounselor from *39-*41. "Leonard L. Silverstein, a Washington lawyer and arts patron who started a series of prominent tax-law guidebooks and became a member of the city's cultural and fundraising firmament, died Feb. 14 at his home in Bethesda, Md. He was 96. The cause was complications from a lung ailment, said his son, Thomas Silverstein..."

Sandy Jo
December 31, 2017 13:31:58 (EDT)

Happy New Year to everyone. May 2018 bring health and happiness to everyone and their familiesOur Gordon Lawrence continues to make pithy comments on current affairs. This is from the letters column in the Philadelphia Inquirer of 12/21:

As the Eagles head into the remainder of their season without their MVP quarterback, it is time for a chorus of that well-known Christmas carol about Good King Wentz is lost.

Kee Kee Wah, Gordy

Hello, all: I just found two mint condition Honor Plaques from 1931 and 1932, respectively. My Uncle Mike (Meyer Abrahamson)- of blessed memory - gave them to me years ago. The other honorees were: 1931 - M. Cohn and A. Slote. 1932 - R. Levy, Jr., J. Samter, R. Steyer, H. Freidman.

If an honoree family member would like the HP, pls let me know by email.

I keep and treasure my canoe paddle and the book ends I made in Ted's shop.

KKW and best rgds.

Hi Sandy Jo! My wife Lorna and I often find ourselves in Temecula when poking about our Southern California area. We have gone there for at least forty years, from when it was just a tiny town with no wineries around and only two blocks of stores - and from then until now we always eat at the Swing Inn. We should get together sometime... KEE KEE WAH!Still have my salad bowl from 57 years ago. pump lamps and magazine racks long gone. KEE KEE WAH
---
Show 20 of 1185 earlier messages