Show 20 of 40 more recent messages
---
WFIL
January 25, 2017 17:05:58 (EDT)

Tiger sent in this photo from the 60s. Thanks, Tiger!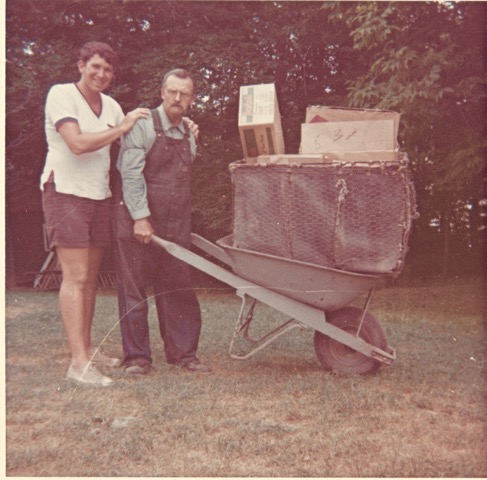 (Click image for large version.)

BS Cohen
January 24, 2017 21:36:51 (EDT)

Delighted to hear about Doc. Lew Klein's great honor of having the Temple University of Media and Communication named after him this coming spring. KeeKeeWah! And happy to hear from Sandy, Tiger and Steve in the January Knocker spots!

Sandy Jo
January 23, 2017 18:06:57 (EDT)

Thanks Tiger...We have rented a house somewhat in the mountains. My daughter has spoken to the owner several times and they have assured us that there is no fire damage within their area. We will be arriving on the 19th of April. and staying till Sunday. It's six of us. Will contact you before... (more)Sandy Jo--You know that there were devastating forest fires in that region just a few months ago, so not all your views will be scenic. Still, the Great Smoky Mountains Natl Park is wonderful--go hiking, definitely visit Cade's Cove (the road there to/from Gatlinburg is great), tubing is lotsa... (more)

sandy jo
January 21, 2017 22:41:09 (EDT)

Tiger..will bew visiting the Pigeon Forge and Gatlinburg area in April, any suggestions on what to do. Going with daughter and her husband, her in-laws and with my girl friend. Thanks Well deserved honor for Lew Klein! http://www.nbcphiladelphia.com/news/local/Lew-Klein-Temple-University-Communication-School-411082845.html

Sandy Jo
January 15, 2017 19:53:04 (EDT)

Looking for a Kamper around the Fairfield CT area.
Anyone out there, lost my Kamper Directory

BS Cohen
December 20, 2016 17:20:28 (EDT)

Lorna and I had a lovely lunch with Lee Kalcheim in Greenwich Village two months ago, and a wonderful one with Mike Lieberman and his wife Susan just yesterday on the Oceanside Pier in California - two KK mini-reunions in just two months! Who's next? Is anyone showing up at Turtle Bay next week?... (more)Loving essay from David Guggenheim about his father:

http://oceandoctor.org/lost-at-sea-for-40-years-but-never-alone/


To Bob Shoenberg: Hey Bob, I hope things are "letting-up" for you a bit since we had lunch. All the best!!

Norm Schultz

At the age of 78, I find myself singing in the shower almost every day - and when I do it is almost always Gilbert and Sullivan songs: lines like "I'm telling a terrible story, but it doesn't diminish my glory," "With catlike tread, upon our prey we steal," "I'm called little Buttercup, sweet... (more)Worked at kamp k for 2.5years ithink1962 63 64. Jim Sabatena worked with me I now a cottage on lake manataka. visit k Kewanee oftenVery sorry to hear about Sue Shoenberg's passing. Have been in La Belle France for a few weeks' holiday (BTW, how can retirees take a "holiday" & from what?), so am just now seeing alleged Irish Music Festival pic. To me, it looks way more like a group of kriminal escapees from the La Plume... (more)

WFIL
September 28, 2016 18:37:56 (EDT)

See some of Fred Half's Kamp pictures taken in 1963 and 1964.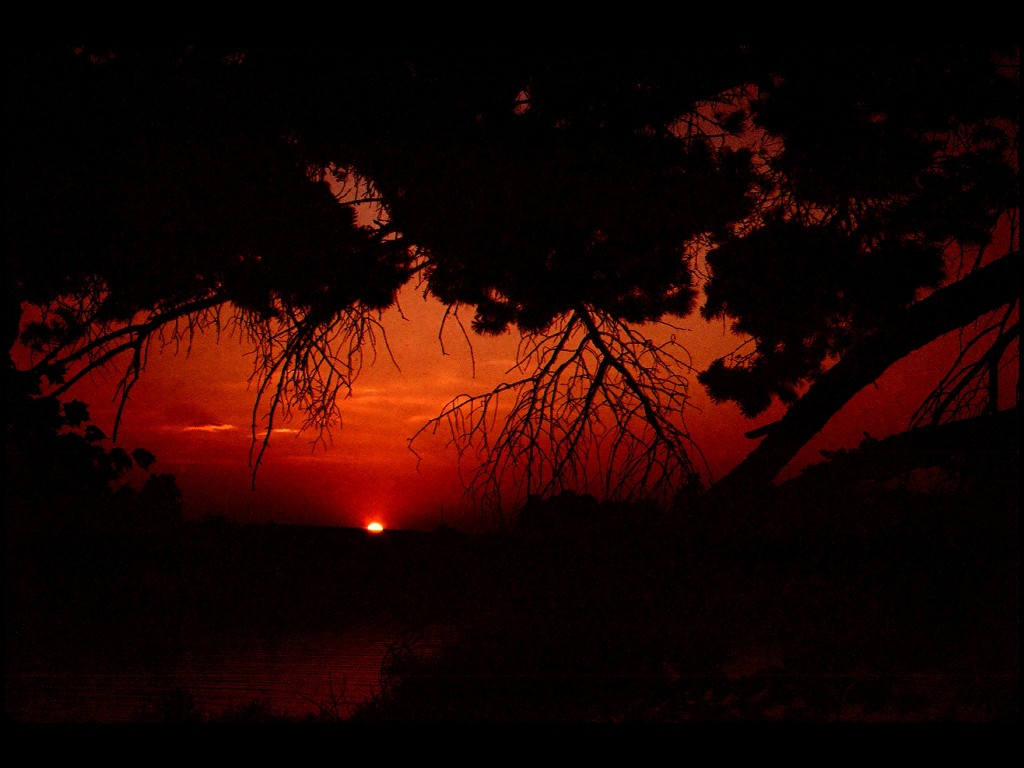 Sunset over Lake Manataka near the underground railroad terminal.
WFIL
September 27, 2016 15:36:05 (EDT)
Maryland gathering (click for larger view):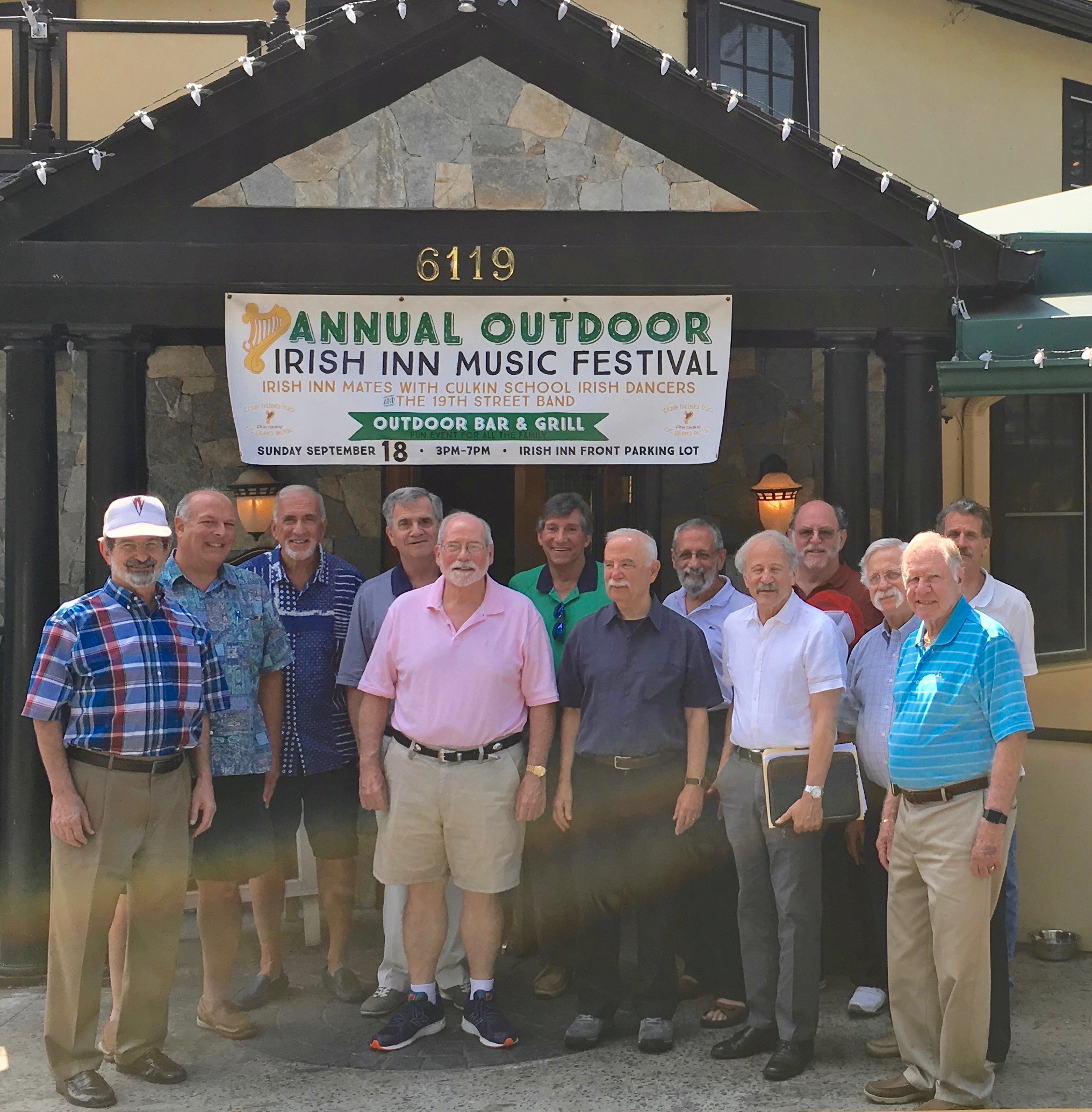 Don Kann, Steve Stein, Larry Wolfson, Dave Rutstein, Ray Wolfson, Mark Gilder, Alex Stein, Al Turkus, Rick Vatz, Walter... (more)

BS Cohen
September 24, 2016 22:19:48 (EDT)

Looks like a ton of fun! My son now lives in Chevy Chase - maybe he'll come to the next one as my substitute! KeeKeeWah to you all. RobertEveryone is shorter and facial hair abounds. Where's Bonnie?

WFIL
September 23, 2016 18:55:36 (EDT)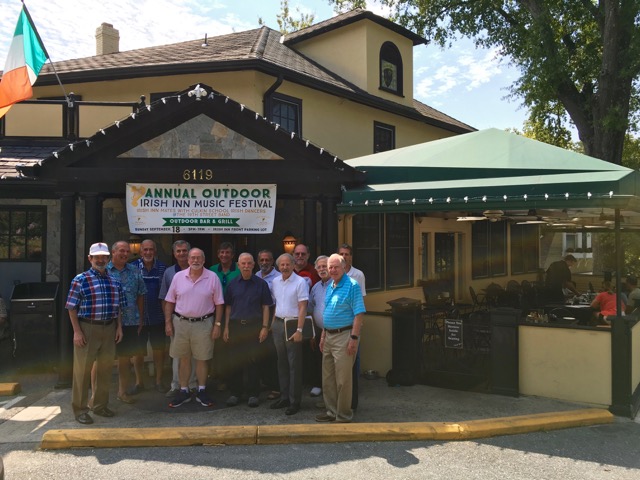 Click here to see a larger picture of the recent KK mini-reunion in Maryland.My condolences.

Bob

Lorna and I are deeply saddened to hear of Sue Shoenberg's passing. We have often joined with Bob and her at restaurants in Washington, DC... and at the KK reunions.

Robert
---
Show 20 of 1138 earlier messages