Show 20 of 40 more recent messages
---
Well deserved honor for Lew Klein! http://www.nbcphiladelphia.com/news/local/Lew-Klein-Temple-University-Communication-School-411082845.html

Sandy Jo
January 15, 2017 19:53:04 (EDT)

Looking for a Kamper around the Fairfield CT area.
Anyone out there, lost my Kamper Directory

BS Cohen
December 20, 2016 17:20:28 (EDT)

Lorna and I had a lovely lunch with Lee Kalcheim in Greenwich Village two months ago, and a wonderful one with Mike Lieberman and his wife Susan just yesterday on the Oceanside Pier in California - two KK mini-reunions in just two months! Who's next? Is anyone showing up at Turtle Bay next week?... (more)Loving essay from David Guggenheim about his father:

http://oceandoctor.org/lost-at-sea-for-40-years-but-never-alone/


To Bob Shoenberg: Hey Bob, I hope things are "letting-up" for you a bit since we had lunch. All the best!!

Norm Schultz

At the age of 78, I find myself singing in the shower almost every day - and when I do it is almost always Gilbert and Sullivan songs: lines like "I'm telling a terrible story, but it doesn't diminish my glory," "With catlike tread, upon our prey we steal," "I'm called little Buttercup, sweet... (more)Worked at kamp k for 2.5years ithink1962 63 64. Jim Sabatena worked with me I now a cottage on lake manataka. visit k Kewanee oftenVery sorry to hear about Sue Shoenberg's passing. Have been in La Belle France for a few weeks' holiday (BTW, how can retirees take a "holiday" & from what?), so am just now seeing alleged Irish Music Festival pic. To me, it looks way more like a group of kriminal escapees from the La Plume... (more)

WFIL
September 28, 2016 18:37:56 (EDT)

See some of Fred Half's Kamp pictures taken in 1963 and 1964.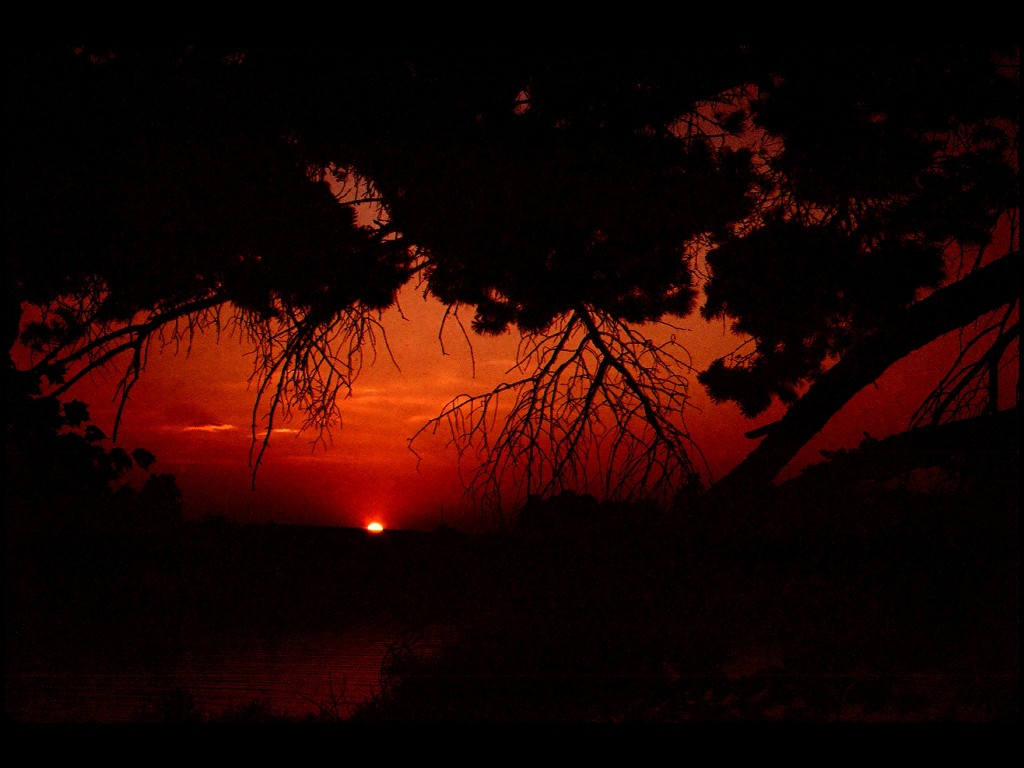 Sunset over Lake Manataka near the underground railroad terminal.
WFIL
September 27, 2016 15:36:05 (EDT)
Maryland gathering (click for larger view):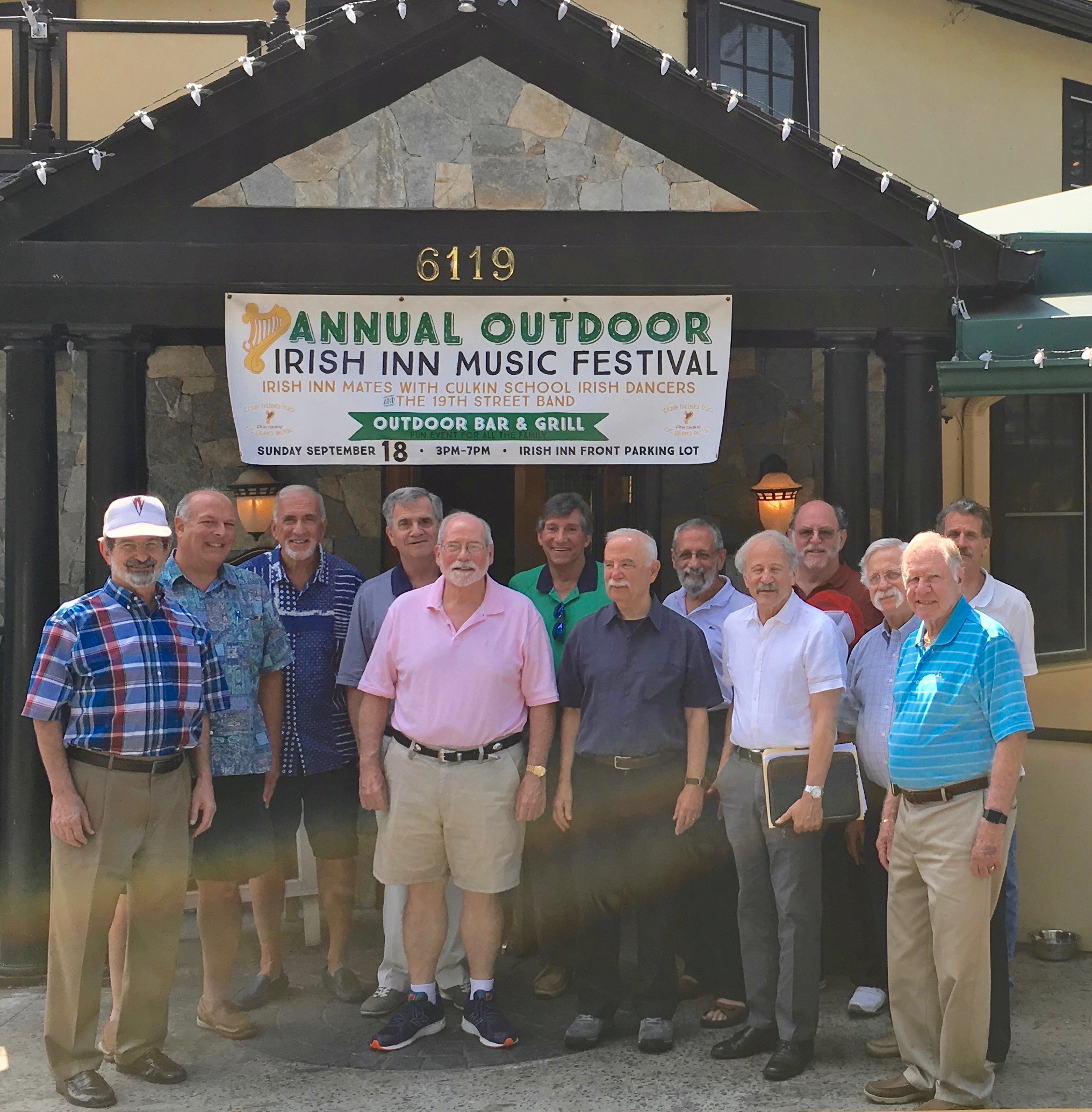 Don Kann, Steve Stein, Larry Wolfson, Dave Rutstein, Ray Wolfson, Mark Gilder, Alex Stein, Al Turkus, Rick Vatz, Walter... (more)

BS Cohen
September 24, 2016 22:19:48 (EDT)

Looks like a ton of fun! My son now lives in Chevy Chase - maybe he'll come to the next one as my substitute! KeeKeeWah to you all. RobertEveryone is shorter and facial hair abounds. Where's Bonnie?

WFIL
September 23, 2016 18:55:36 (EDT)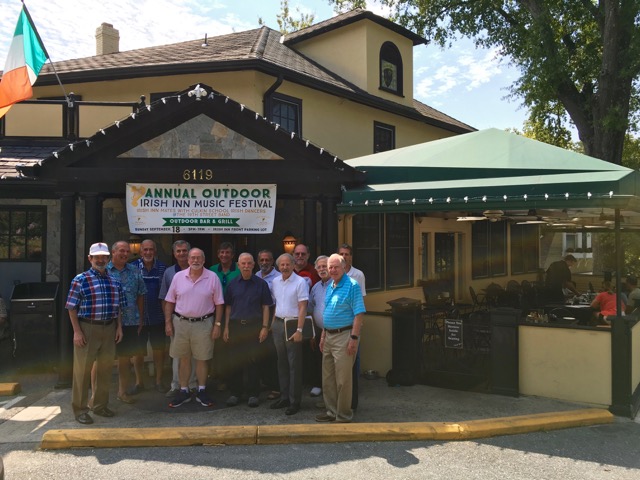 Click here to see a larger picture of the recent KK mini-reunion in Maryland.My condolences.

Bob

Lorna and I are deeply saddened to hear of Sue Shoenberg's passing. We have often joined with Bob and her at restaurants in Washington, DC... and at the KK reunions.

Robert

Sad to report: Bob Shoenberg's wife of 54 years, Sue Shoenberg, passed away on Thursday after an illness. Her life was devoted to serving others in so many ways. She was a well known and very well respected leader here in Montgomery County, Maryland. DaveKampers from around 1969-1970 will be saddened to read of the passing of Bob Reichblum. (more)Mike,

Your memory is much better than mine.

Bob

I remember the Mikado as a kounselor play that was presented in 1959. I was a junior kounselor that year. I had a small part, but was able to hold up a sign that said "Tokyo AZA" that drew a few laughs. Kounselor shows were always fun.

Alex "Breezie" Stein

Bob, Dave was Nanki Poo. Bob Siegel was Yum Yum one year.
---
Show 20 of 1133 earlier messages